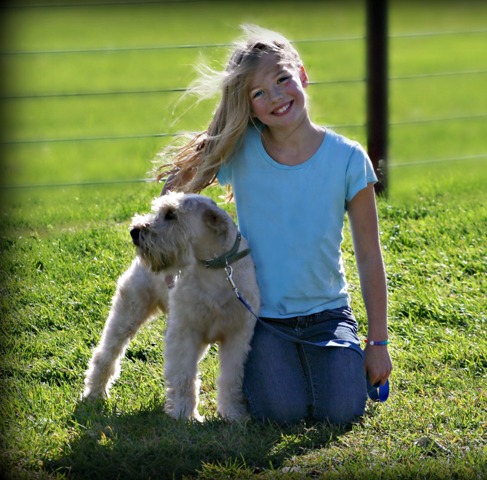 Due to their play habits and attraction to pets, children are the most vulnerable to infection from roundworms and hookworms. This type of infection – one that is passed from animals to humans – is referred to as zoonotic. They usually happen through inadvertent ingestion of soil, sand, plant life or other object has been contaminated by infected animal feces. People can be put at risk by dogs that are not protected against these intestinal worms with a broad spectrum dewormer.
Current Guidelines from Companion Animal Parasite Council
Parasite Control Should Be Guided by Veterinarians
Prescribe control programs to local parasite prevalence and individual pet lifestyle factors.
Adapt prevention recommendations to address emerging parasite threats.
Conduct physical examinations at least every 6 to 12 months or as needed.
Conduct annual heartworm testing in dogs; test cats prior to placing on preventative and thereafter as indicated by history and physical findings.
Conduct fecal examinations two or four times during the first year of life and one to two times per year in adults, depending on patient health and lifestyle factors.
In areas where Lyme disease is considered endemic, vaccination against Borrelia burgdorferi should be recommended for dogs deemed at risk.
In endemic regions patients at risk should be tested annually for regionally relevant vector-transmitted pathogens.
Every Pet, All Year Long
Administer year-round broad-spectrum parasite control with efficacy against heartworm, intestinal parasites, fleas, and ticks. Control of parasites with zoonotic potential is essential.
Administer anthelmintic treatment to puppies and kittens starting at 2 weeks of age and repeating every 2 weeks until regular broad spectrum parasite control begins.
Maintain pregnant and nursing dams on broad-spectrum control products.
Healthy Lifestyle, Healthy Pets, Healthy People
Pets should be fed cooked or prepared food (not raw diets) and provided with fresh, potable water.
Sandboxes should be covered when not in use, and garden areas should be protected from fecal contamination.
Feces should be picked up immediately whenever walking a dog in a public area. Feces in the backyard environment should be removed daily.
It is essential that dogs and cats be kept under control and prevented from roaming. Strongly suggest that owners have their cats and dogs permanently identified through microchip implantation that is compatible with universal scanners. This will help facilitate return of lost or missing pets.
Good personal hygiene must be practiced when handling animal waste; this is particularly important for children and individuals at increased risk.
All pets not intended for breeding should be spayed or neutered.
If Less Than Optimal Control Is Practiced
Deworm puppies and kittens starting at 2 weeks, repeating every 2 weeks until 2 months of age, and then monthly until the pet is 6 months old.
Conduct fecal examinations two to four times a year in adult pets, depending on patient health and lifestyle factors, and treat with appropriate parasiticides.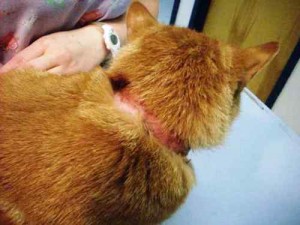 A flea problem on your pet means a flea problem in your home. Understanding the flea life cycle and methods for its control can be a daunting task. We will gladly assist you in this process. We can provide you with safe, effective flea prevention and if necessary, flea treatment. Click on this link to see the Flea Control in Dogs article in the Pet Health Library of our site.
Please don't use Flea Collars especially NOT on cats – this is a case of allergic reaction to the actual Flea collar not fleas