ADOPTION FEES: For Dogs: Males = $275 Females = $275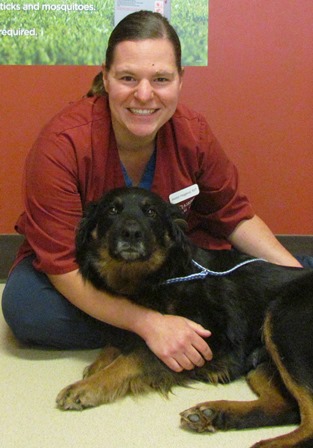 Jocelyn and Mazikeen
Mazikeen is a 2yr old Shepherd Mix. This sweet lady loves nothing better then to roll on her back and get belly rubs. Which as you can see from her photo her love of belly rubs does not make it easy to get a good picture. Mazie is a very affectionate girl and loves to meet new people. She would prefer to be the only dog in the home as she can be possessive with her food and treats. Also, Mazie would also like any children in the home to be older as little ones can be scary. If you would like to meet our Mazikeen please come to the Pet Center and have a visit.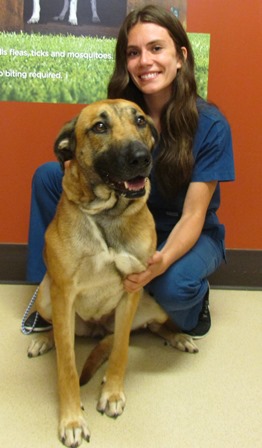 Lauren and Tuesday
Tuesday is an 18 month old Mastiff Mix. She is a very sweet and affectionate girl. Tuesday is a big ball of energy and loves to be outside. She will need an active family that enjoys going for long walks and spending time with her outside. Tuesday would also benefit from taking a obedience class to help smooth out her rough edges. Please come to the Pet Center and meet our big lovable Tuesday.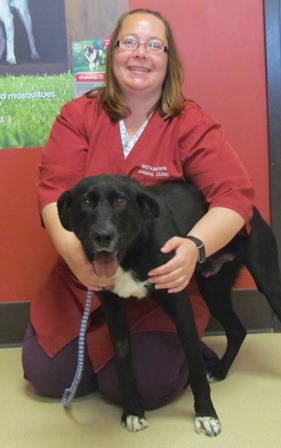 Rae-Ann and Whiz
Whiz is a 3 year old Lab Mix. He is a very playful and energetic boy. Whiz loves to run around outside and is starting to enjoy chasing a ball around the yard. He is very food motivated so any training that he needs will be easier with a few treats in your hand. Whiz is a bit shy around new dogs so any introductions will need to be made slowly. If you would like to meet our Whiz, please come to the Pet Center for a visit.