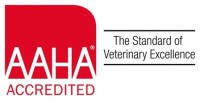 The Wetaskiwin Animal Clinic is a full service veterinary hospital that has been American Animal Hospital Association (AAHA) certified since 1992. AAHA is an international association of more than 36,000 veterinary care providers who treat companion animals. Established in 1933, AAHA is well-known among veterinarians and pet owners for its high standards in veterinary practices and quality pet care.
AAHA is the only organization that accredits animal hospitals throughout the U.S. and Canada. Approximately 3,000 AAHA-accredited hospitals voluntarily choose to be evaluated on 900 standards in the following areas: quality of care, diagnostic and pharmacy, management, medical records, and facility. Consultants regularly visit these hospitals to ensure compliance with AAHA's Standards of Accreditation for services and facilities. Why does this matter to you? Here are a few examples of how AAHA's standards impact you and your pet.

The Standards require hospitals to provide diagnostic services (x-ray and laboratory) so that they can quickly and accurately diagnose your pet.
The Standards focus on the quality of care in the areas of: anesthesia, contagious diseases, dentistry, pain management, patient care, surgery and emergency care.
Accredited hospitals have an onsite pharmacy (another standards area) so they can begin treatment immediately.
AAHA Standards require that medical records be thorough and complete to help practitioners better understand your pet's medical history and how past health issues might be impacting their current medical status.
The AAHA Standards of Accreditation, developed and published by AAHA, are widely accepted as representing those components of veterinary practice that represent high-quality care. The Standards are periodically reviewed and updated to ensure that they remain consistent with evolving knowledge and technology. Accreditation helps veterinary hospitals stay on the leading edge of veterinary medicine and provide the quality and range of services you and your pet deserve.
AAHA holds us to a higher level of care for our clients and our pets which we have been doing for over 25 year!
Click here to watch "What Makes a Veterinary Practice AAHA Accredited"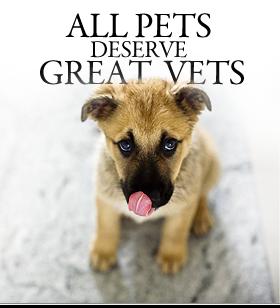 "The American Animal Hospital Association supports the concept of animals as sentient beings. Sentiency is the ability to feel, perceive or be conscious, or to have objective experiences. Biological science, as well as common sense, supports the fact that the animals that share our lives are feeling, sensing beings that deserve thoughtful, high-quality care. The care that is offered should provide for the animal's physical and behavioral welfare and strive to minimize pain, distress, and suffering for the animal."
You can trust our entire team to to proved complete "wholistic" veterinary health care for all of
Our Patients: Dogs, Cats, Rabbits, Guinea Pigs, Hamsters, Birds, Ferrets, Fish, Snakes, Lizards, etc
We feel that the following, although it is called "A Dog's Plea", can be used to describe any revered pet that has become a member of the family and is truly loved as such. We hope that it will mean as much to you as it does to us.
A DOG'S PLEA
Treat me kindly, my beloved friend, for no heart in the entire world is more grateful for kindness than the loving heart of me. Do not break my spirit with a stick, for though I should lick your hand between blows, your patience and understanding will more quickly teach me things you would have me learn. Speak to me often, for your voice is the world's sweetest music, as you must know by the fierce wagging of my tail when your footstep falls upon my waiting ear. Please take me inside when it is cold and wet, for I am a domesticated animal, no longer accustomed to bitter elements. I ask no greater glory than the privilege of sitting at your feet beside the hearth. Keep my pan filled with fresh water, for I cannot tell you when I thirst. Feed me clean food that I may stay well, to romp and play and do your bidding, to walk by your side, and stand ready, willing and able to protect you with my life, should your life be in danger. And, my friend, when I am very old, and I no longer enjoy good health, hearing and sight, do not make heroic efforts to keep me going. I am not having any fun. Please see that my trusting life is taken gently. I shall leave this earth knowing with the last breath I draw that my fate was always safest in your hands.
Author Unknown
Patient Photos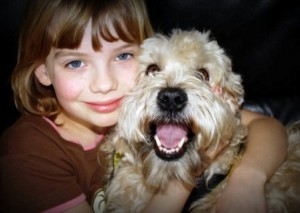 Cat stuck in wheel
YES we do neuter "pet" pigs!!!