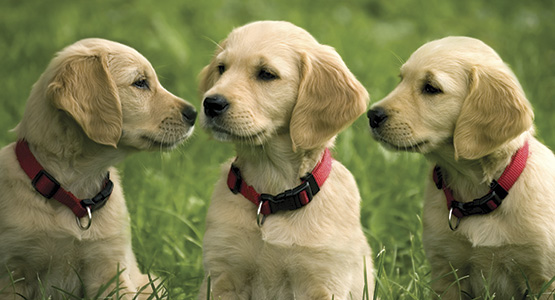 Bringing a dog into your family is a huge responsibility. When you adopt a canine companion, you're promising to care for them for the rest of their lives. That's a pretty big commitment, so you would figure that a lot of thought would go into the decision, but veterinarians commonly see well-meaning pet parents who get a dog without much (or any) forethought. Sometimes we wonder what (if anything) was discussed before these owners decided to get a dog. 
Many behavioral problems we see could have been solved if the pet parents had thought a little about what they want in a dog, or even considered some general rules for having a dog, BEFORE actually getting one. It's usually situations like this that end up with the poor animal being surrendered or abandoned because "things just weren't working."
Please, PLEASE don't put an animal through this kind of experience. It is very important that you don't rush into getting a pet. In the interest of creating well-prepared pet parents, we put together a list of 10 things you should really decide, discuss, or think about BEFORE you get a dog. 
If you have a minute, please take a look at this article (even if you aren't looking for a dog). Who knows, it may help you help a friend that is looking for a dog or prepare you for future dog ownership 
P.S.: Remember, your vet can be a great source of advice when you're considering adding a dog to your family. The next time you give the subject some thought, why not ask your vet what they think? It could be a great way to get tips and recommendations from someone who already knows you and your lifestyle.
Dr Debra,  PetPlace.com