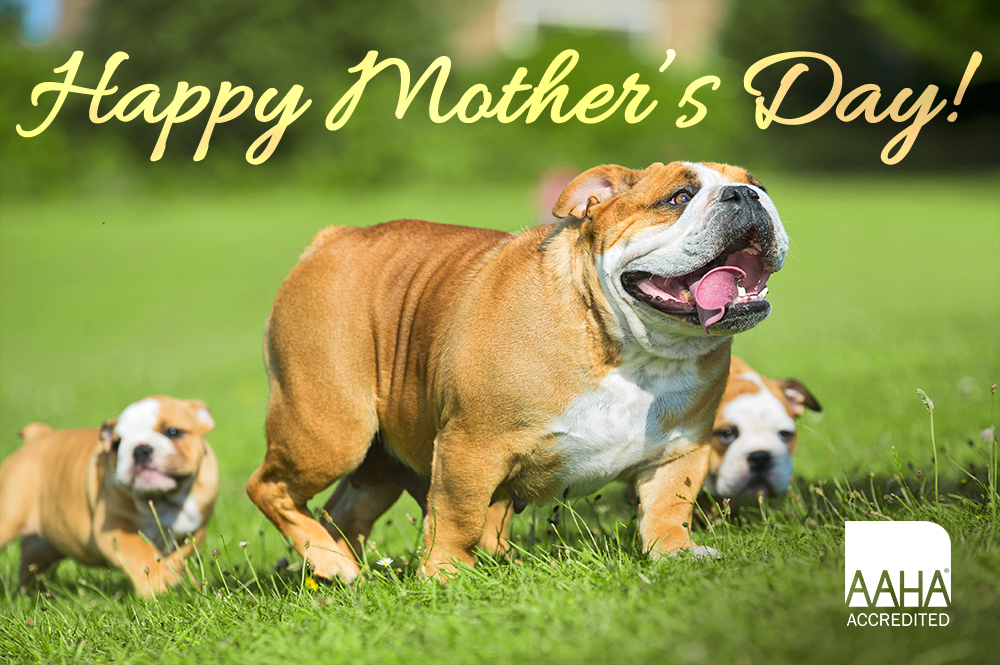 Happy's Mother's Day to everybody! With this ongoing Covid-19 catastrophe changing our lives so drastically, we feel this is a great time to stop and reflect on all the good things that we do have in our lives of which our Mothers have to be the first and the best! We do strongly believe that if we all work together the "New Normal" will make us all better, more responsible and accountable for ourselves and others and our best friends. Stay safe! Stay healthy! Stay happy!
At this time we are still maintaining the following Covid-19 policies and procedures to help our clients and our patients:
– Once you arrive at the clinic, please stay in your vehicle and call the clinic to check in. After dialing the main number, 780-352-7006, press 1 to go to the check-in team member. They will check you in and send someone out to get you when they are ready for you.
– We will no longer be allowing clients into the building to be with their pets for the exam. Because we know it can be a little hard to not be there for the exam we are offering video conferencing via Zoom so you can still see and interact during your pet's visit. If you do not wish to download the Zoom app onto your phone we will then do the exam and then call you to discuss the findings.
–We do ask that cats and small dogs be in carriers so we can have you place them on one of our benches before our team member picks them up. For dogs on leash we ask that it be a long leash so we can still attempt proper social distancing.
– For payment options we will be accepting e-transfers or taking Debit, Visa and MasterCard payments online – just click on this link – TD Online
– At this time we are not doing spays, neuters or annual exams and vaccines to limit appointments as we are decreased personnel since we split the staff into 2 teams to safe distance further.
We appreciate your patience with the changes we've had to make to do our best to keep everyone safe.