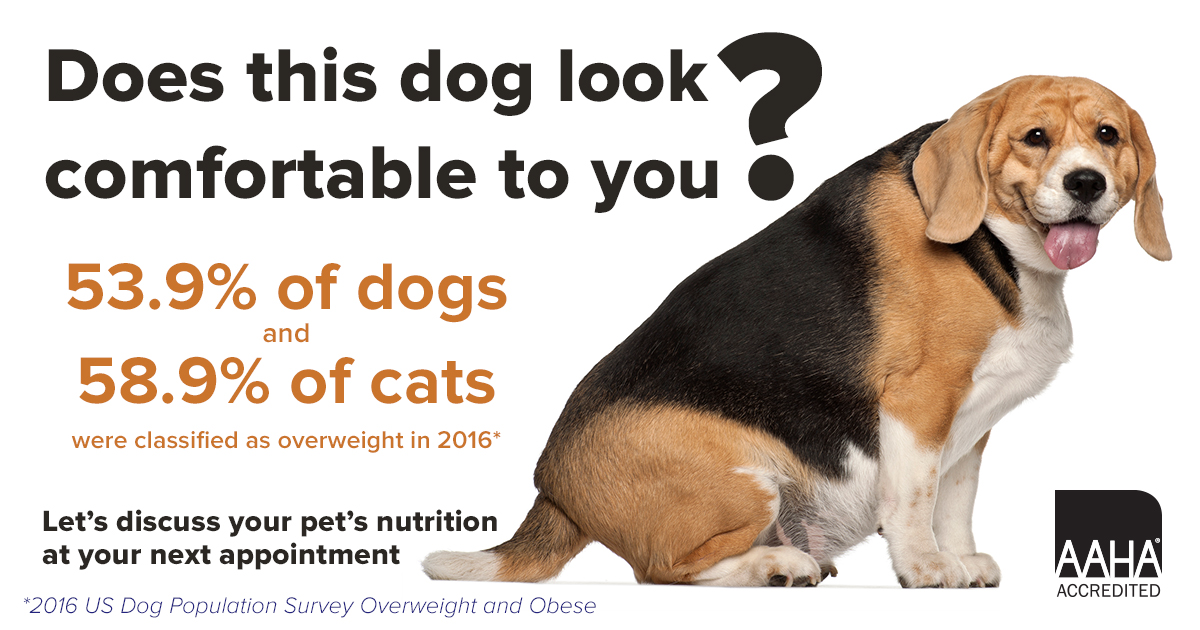 October 10 is National Pet Obesity Awareness Day, a reminder for pet owners to learn more about healthy weight in their pets and what they can do to keep them fit and lean.
We all know that being overweight can seriously impact our health and that of our pets. One of the complications of excess body weight is shortness of breath with accompanying sleep apnea. Back in the 1950s, this condition was known as "Pickwickian syndrome," named after a portly gentleman in Charles Dicken's first novel, "The Pickwick Papers."
The disease, now known as obese hypoventilation syndrome, also affects our pets and can lead to serious breathing problems.
Obesity is a growing problem in people, with the Centers for Disease Control estimating that close to 70 percent of adults are obese or overweight. The statistics are almost as bad for our pets. The Association for Pet Obesity Prevention estimates that nearly 54 percent of cats and dogs in the United States are overweight or obese.
When pets are overweight, fat often is deposited around the rib cage, restricting the movement of the chest wall during respiration. It's like wearing a corset 24 hours a day, seven days a week. It's hard to take a deep breath, sleep comfortably, or move around. Over time, this decreased ability to breathe leads to low blood-oxygen levels, which puts a strain on the heart, and ultimately can lead to heart failure.
How can you tell if your pet is a healthy weight? You should:
Be able to feel your pet's ribs easily
See a waist when viewing your pet from above
Not see a sagging stomach when you view your pet from the side
You also can check out the Body Condition Scoring Chart at The Ohio State University Veterinary Medical Center to assess your pet's current body condition.
Obesity and obesity-associated diseases are growing health threats to pets. For more than 50 years, Morris Animal Foundation has funded research to address pet obesity and health. Recent studies have included a wide range of topics, from looking at how gastrointestinal gut bacteria contribute to obesity to novel nutritional prevention strategies.
Talk to your veterinarian about your pet's weight. Maintaining a healthy body condition will allow your pet to live a healthier, happier life.
Shared from the Morris Animal Foundation